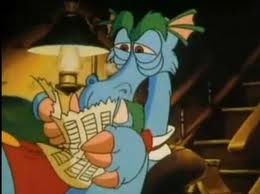 Stan is based on the Jabberwock from Lewis Carrol's poem "Jabberwocky" from the sequel to Alice in Wonderland "Through the Looking Glass"
Like most adaptions, the creators falsely assumed that the creature was called a Jabberwocky, while in the poem it is revealed to simply be called "The Jabberwock"
Stan kidnaps the Princess of Wonderland , whom the Care Bears must rescue.
Ad blocker interference detected!
Wikia is a free-to-use site that makes money from advertising. We have a modified experience for viewers using ad blockers

Wikia is not accessible if you've made further modifications. Remove the custom ad blocker rule(s) and the page will load as expected.