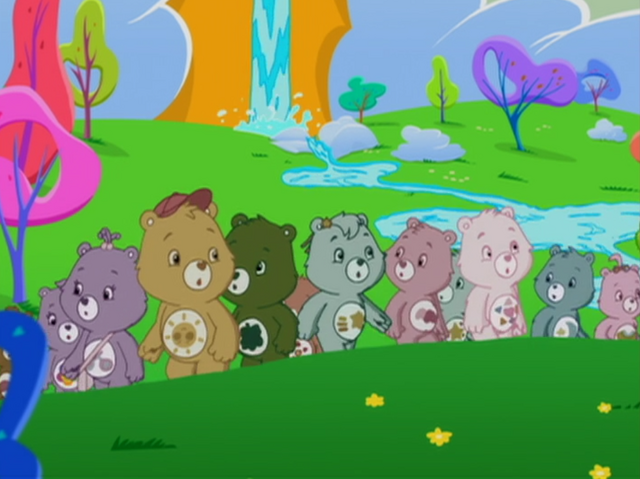 Description
Animation Error: True Heart's badge is shown right side up when it's suppose to be upside down. She is also not drawn with her ponytail, having instead been colored over an outline for a male Care Bear. Laugh-a-Lot can be seen behind her, but her fur is incorrectly colored to be the same shade as Wish Bear's. Wish, Love-a-Lot, Laugh-a-Lot, True Heart, and Cheer Bear are also missing their eyelashes, while Love-a-Lot is also missing her accessories.
File history
Click on a date/time to view the file as it appeared at that time.
Metadata
Ad blocker interference detected!
Wikia is a free-to-use site that makes money from advertising. We have a modified experience for viewers using ad blockers

Wikia is not accessible if you've made further modifications. Remove the custom ad blocker rule(s) and the page will load as expected.