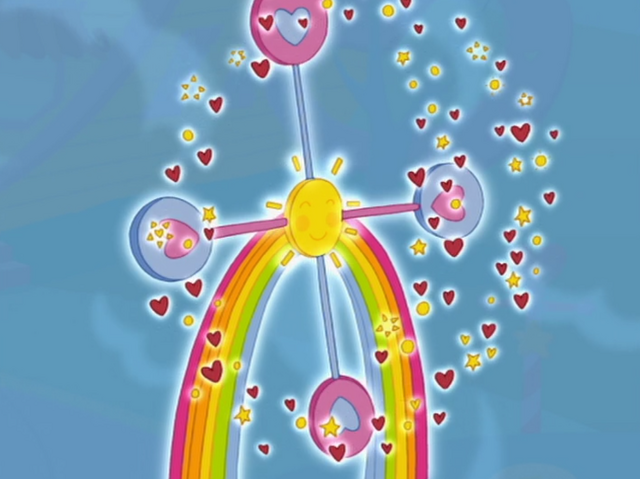 Description
Animation Error: Cheer, Share, and Funshine create a giant fan. True Heart, Tenderheart, and Funshine then make smaller versions of their belly badges to fly around the fan to start it up. Here, most of True Heart's badges are missing the inside heart and all of them are incorrectly colored yellow. Some of Tenderheart's hearts are also incorrectly colored yellow.
File history
Click on a date/time to view the file as it appeared at that time.
Metadata
Ad blocker interference detected!
Wikia is a free-to-use site that makes money from advertising. We have a modified experience for viewers using ad blockers

Wikia is not accessible if you've made further modifications. Remove the custom ad blocker rule(s) and the page will load as expected.