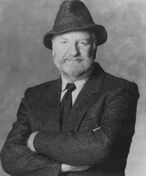 Chris Wiggins
, born
Christopher John Wiggins
(January 18 1931 — February 19 2017), was a voice actor with a variety of roles. In Care Bears, he voiced
Great Wishing Star
and
No Heart
.
He's also known for many other film and TV show roles, including Mysterio in the 1967 Spiderman series and Jack Marshak in the 1987 TV show Friday the 13th: The Series.
External Links
Ad blocker interference detected!
Wikia is a free-to-use site that makes money from advertising. We have a modified experience for viewers using ad blockers

Wikia is not accessible if you've made further modifications. Remove the custom ad blocker rule(s) and the page will load as expected.